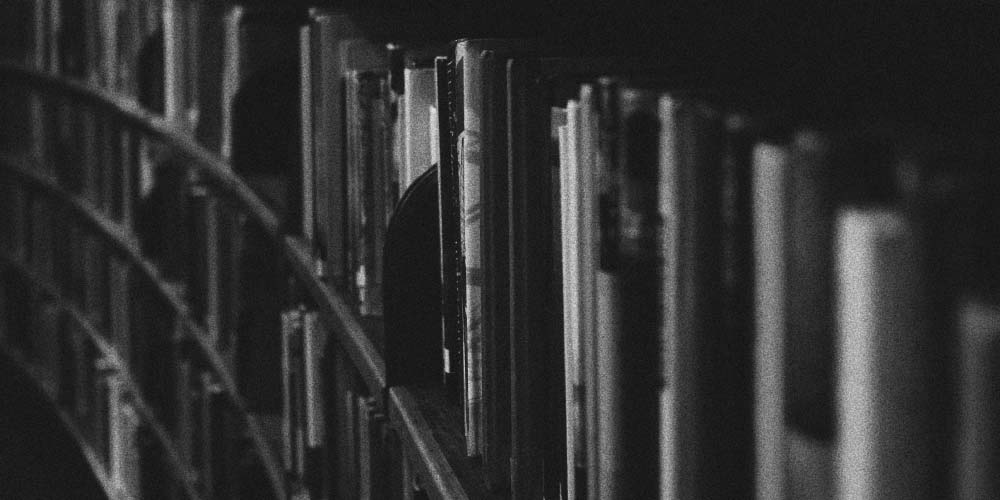 Creating a New Bid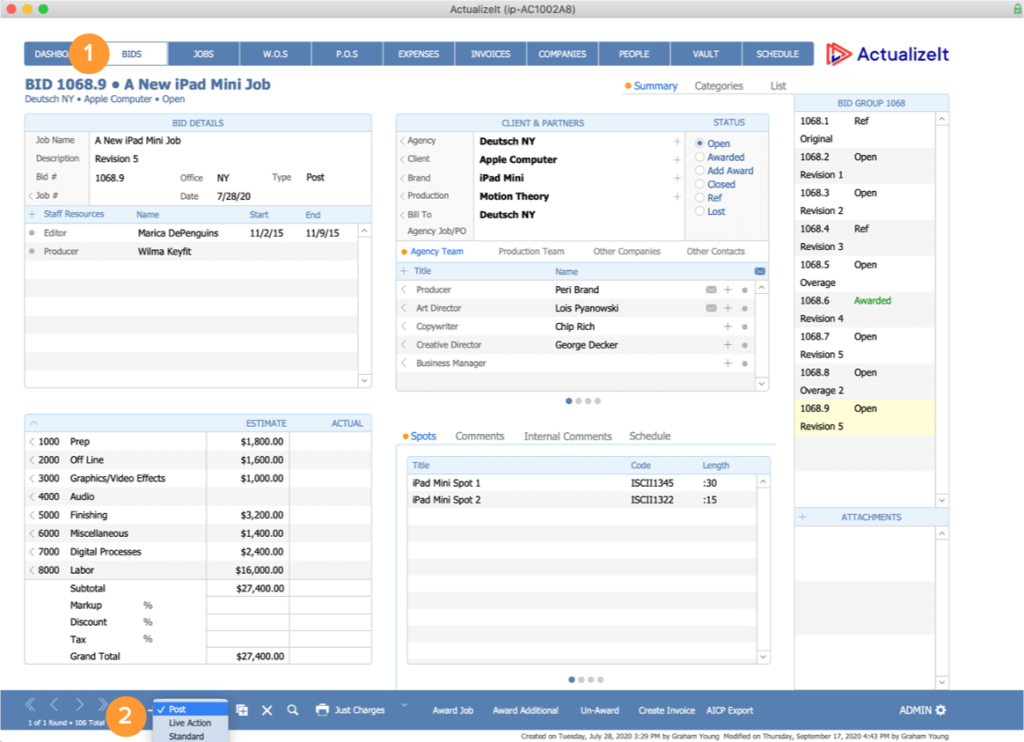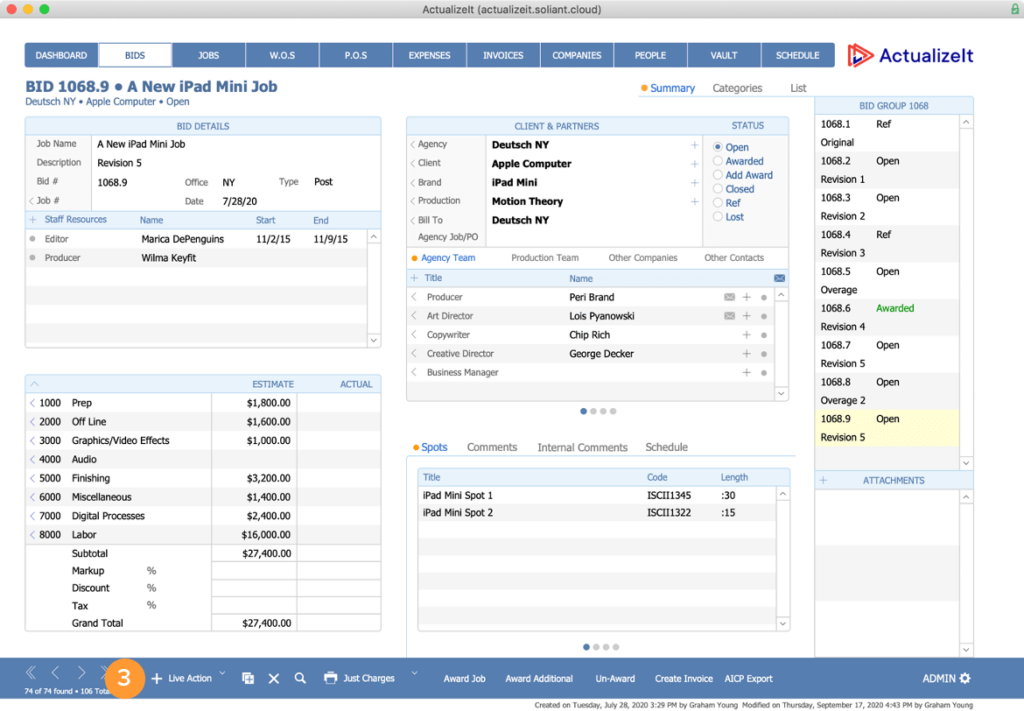 | | |
| --- | --- |
| 1. Navigate to Bids | From the Dashboard, click 'Bids' in the Main Navigation |
| 2. Select Bid Type | Click and hold the '+' button to open the popup menu; select the bid type. |
| 3. Create Bid Type | Once bid type is selected, click the '+' to create the bid. |
| 4. New Bid Dialog | Choose whether to start a new bid group or add to an existing big group. |
Duplicating a Bid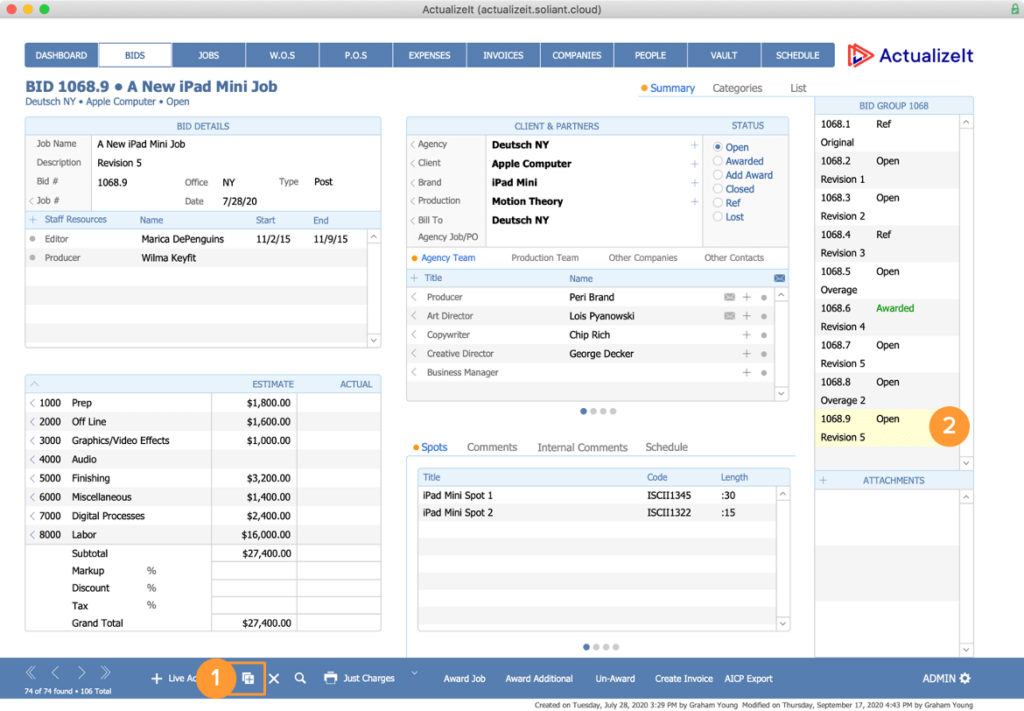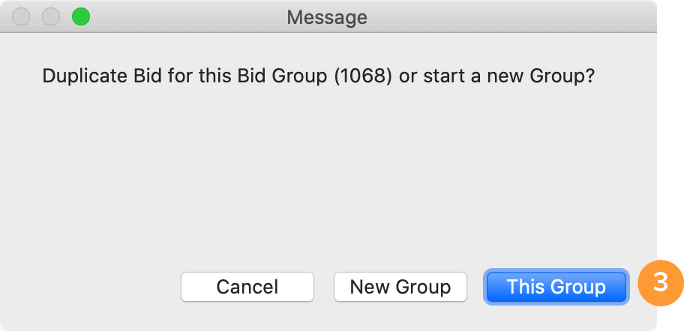 | | |
| --- | --- |
| 1. Duplicate Button | Click on the 'Duplicate' icon to duplicate a bid. |
| 2. Bid Group Portal | If you add a new version to an existing group, it will be added to the Bid Group portal. |
| 3. Duplicate Bid Dialog | Choose whether to start a whole new bid, or add a new version to an existing bid group. |
Printing Bids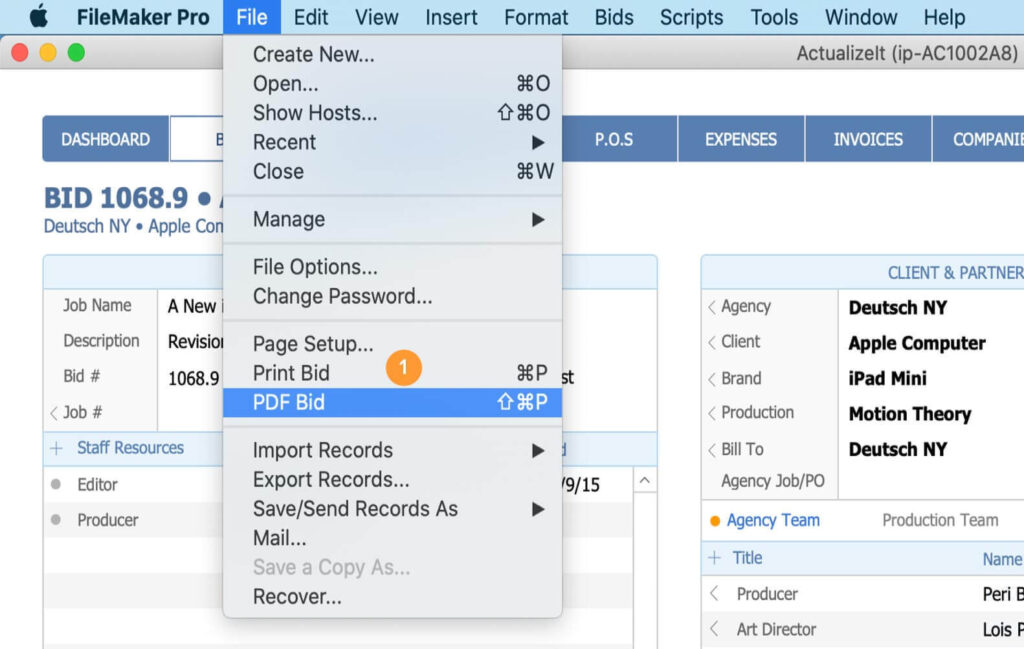 1. File Manue
Select 'Print Bid' from the File menu.
a. Use a Key Command
Windows: Use Ctrl-P to open the print window
Mac: Use Command-Shift-P to place a PDF on your desktop
2. Click on the 'Print' icon
"Just Charges" will almost always be the best option. It only displays the line item in our bid rather than all possible items.
Awarding a Bid to Start a Job and Track Actuals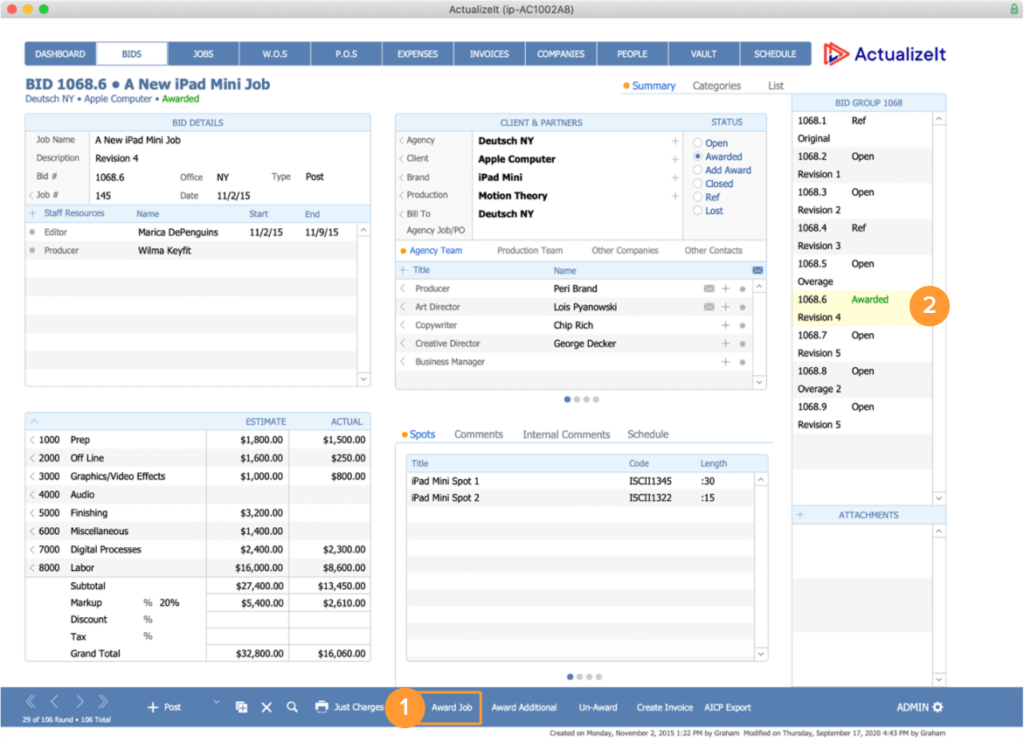 1. Award Job Button
Click the 'Award Job' button to change the Bid status to Awarded.
2. Select Bid
The selected Bid will show as "Awarded" here.
Job will automatically open in a new screen.
Stay up to date on the latest ActualizeIt developments.